Axial Fans
AF Series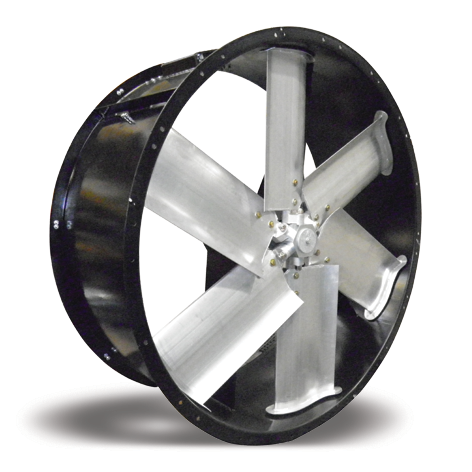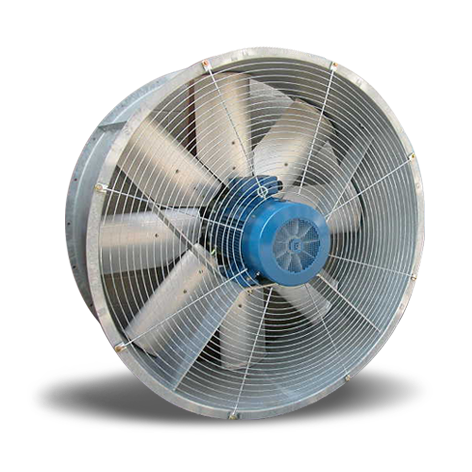 The medium performance "AF" fan series were conceived to meet the majority of the cooling and ventilation requirements typical of industrial applications.
They were designed to provide the best mix of reliability, versatility, performance, quality, environmental impact and cost.
All of these products have features making them easily compliant with the most common technical specifications while allowing an high degree of customization when necessary.
The "AF" series is extremely versatile. Impellers are available in aluminium alloy, fiberglass, polypropylene, and steel, with number of blades varying between 3 and 12 blades. The impeller can be directly coupled with motors from 2 to 16 poles. Thanks to these characteristics, the AF units are Comet Fans' most successful products, proving their efficiency every day in over 70 countries worldwide, in extreme climates and harsh environments and for the most demanding operations.
AF units are selected using "Comet Fans" dedicated software, based upon the results of a huge number of tests performed on our test tunnels and on actual installations.
Standard features:
– Impellers:
With adjustable pitch blades, constructed from extruded aluminum alloy.This technology offers numerous advantages compared to traditional cast aluminum blades, including:
very low surface roughness
perfect homogeneity of the material and absence of internal defects
high thickness / high efficiency aerodynamic profiles
lightness
Polypropylene and FRP blades are also available.
– Electric Motors
High quality motors sourced from EU suppliers and manufactured in accordance with IEC standards. Special versions with NEMA motors or specific characteristics are frequently supplied on request.
– Fan rings
Made of carbon steel, electro-welded. Hot-dip galvanized, for the best protection against corrosion. Stainless steel versions are available.
Performances and Features:
diameters: from 400mm to 2155mm
power: from 0.55kW to 110kW
prevalenze: Up to 1500Pa
air Volume: Up to 350.000m3/h
| Series | Diameters [mm] | Characteristics | Air Volume | Pressure | Power [kW] |
| --- | --- | --- | --- | --- | --- |
| AF | 400 ÷ 2155 | Axial | Up to 350.000m3/h | Up to 1500 Pa | 0,55 ÷ 110 |