Axial Fans
AFH Series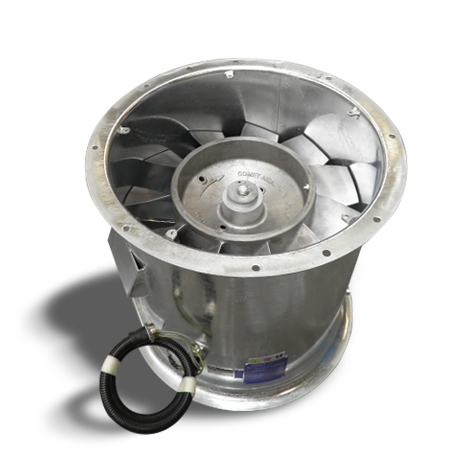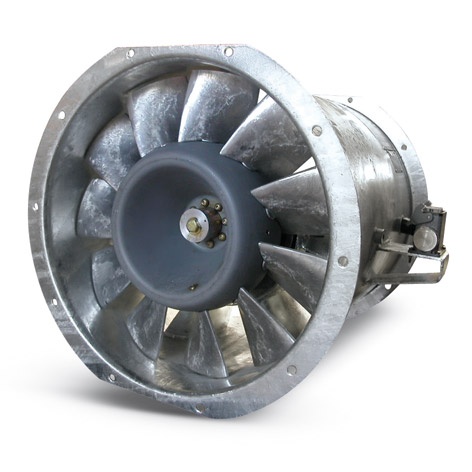 High Performance: AFH Series
Detailed aerodynamic studies carried out by Comet Fans are the basis of the design of the "AFH" series fans. An ideal choice when looking for a high performance product of superior quality.
Only the best materials and components are selected for the production of these high quality fans.
AFH fans are the perfect solution for applications which require the fan to be a critical part of the system both in terms of performance and reliability when failure is not an option.
Features:
impellers with high-efficiency and low-noise aerofoil blades of aluminum alloy
balancing to ISO1940, grade 2.5
3-phase motors, IP65, Insulation Class F or H, 50/60Hz, IEC60349, with specific winding impregnation for inverter-fed operation
EN15085 fully welded housing in carbon steel, stainless steel or aluminium, with guide vanes
finishing by hot-dip galvanization, powder coating or epoxy paint
| Series | Diameters [mm] | Pressure | Power [kW] |
| --- | --- | --- | --- |
| AFH | 360 ÷ 800 | Up to 2800 Pa | 0,55 ÷ 55 |
Applications:
traction motor cooling
traction converters
braking resistors
transformers
filtering and de-dusting systems
cooling systems
pressurization