Axial Fans
AFH Series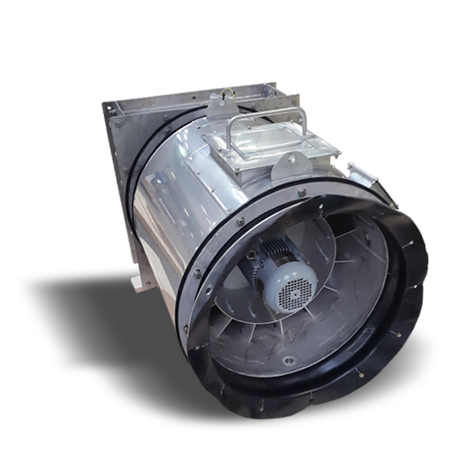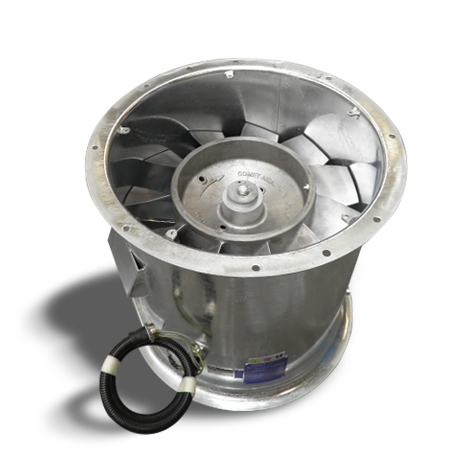 High quality, no-compromise products for applications requiring a guaranteed and reliable component providing high pressures and precise air flows.
They are most suitable for applications which require the fan to be a critical part of the system both in terms of performance and reliability. They are used in different applications such as power generation, railway, naval, cement and are always characterised by the demanding and critical nature of the service requirements.
Direct coupling solutions with motors from 2 to 8 poles are available.
Only the highest quality components are selected by COMET FANS using 40 years of experience to manufacture these units.
Detailed aerodynamic studies are the basis of the design for the AFH series fans, which feature key characteristics for use in critical applications:
Pressures and air flows above average
Reduced dimensions
Moderate noise
High reliability
High customization level
Performances and Features:
Diameters: from 360mm to 1800mm
Power: from 0.55kW to 90kW
Pressures : up to 2800Pa (4000Pa with double stage)
AirFlow : up to 240.000m3/h
Standard features:
– impellers:
– with high-efficencency and low-noise aerofoil blades of aluminium alloy
– coupled with one or two sets of guide vanes
– dynamic balancing ISO1940, grade 2.5
– motors:
High quality motors sourced from EU suppliers, manufactured in accordance with IEC standards and suitable for inverter supply and heavy duty applications.
– housings:
Fully welded, in carbon steel with integral motor support. Hot-dip galvanized for the best protection against corrosion. Stainless steel versions are available upon request.
| Series | Diameters [mm] | Characteristics | Air Volume | Pressure | Power [kW] |
| --- | --- | --- | --- | --- | --- |
| AFH | 360 ÷ 1800 | Axial | Up to 240.000m3/h | Up to 2800Pa | 0,55 ÷ 90 |